---
Angela Nyakotey MILE 16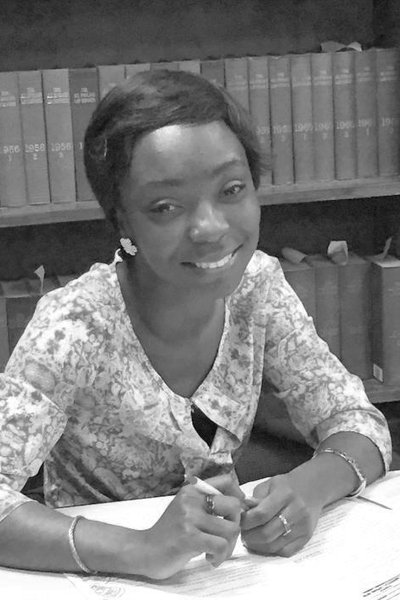 MILE 16
Ghana

Angela Nyakotey went to Headington School, Oxford, in the United Kingdom and subsequently the Diocesan School for Girls in Grahamstown, South Africa. She is a legal practitioner trained in Australia at the T.C. Beirne School of Law at the University of Queensland and subsequently in Ghana at the Ghana School of Law for the Qualifying Certificate in Law for admission to the Ghana Bar.

Following her call to the Ghana Bar in October 2013 and after completing the mandatory six months pupillage with the renowned law firm, Ntrakwah & Co., Angela joined the same firm as an associate.  One of the areas of practice of Ntrakwah & Co. is intellectual property law in the context of international trade. At Ntrakwah & Co., Angela specialised in trademark registration in Ghana and internationally and worked on cases of trademark infringement before the Registrar of Trademarks and in the courts of Ghana. 

Angela has qualified as a solicitor and barrister of the Supreme Court of Ghana and is a member of the Ghana Bar Association. 
She has a keen interest in international trade law, intellectual property law, alternative dispute resolution, investment law and international relations. 

The Introduction to International Relations course gave Angela initial insights into the conceptual tools for better understanding the changing nature of modern international relations.