---
Emily Wakesho Ngolo TRAIL+ 4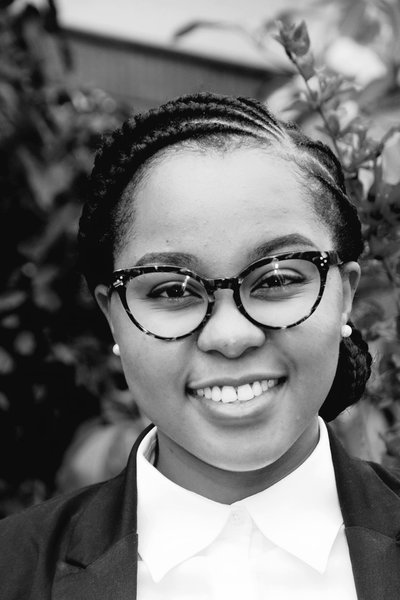 TRAIL+ 4
WTI

Emily was born and raised in Nairobi, Kenya. She is a lawyer and Advocate-in-training, awaiting admission as an Advocate of the High Court of Kenya.
She holds a Bachelor of Laws (LL. B) Degree from the Strathmore Law School and attended the Advocates Training Programme at the Kenya School of Law in 2019. She is currently completing pupillage at a litigation law firm in Nairobi and awaiting admission.
Emily developed her passion for International trade law after pursuing the course as an elec­tive in her 4th year of law school and success­fully representing the University in the then ELSA (now John H Jackson) Moot Court Com­petition on WTO Law. Her team emerged 2nd place in the African Regional Round and pro­ceeded to the final oral round in Geneva. She was then selected as the Prize winner of
the International Centre for Trade and Sustainable Development (ICTSD) Train­eeship and proceeded to attend a 4-month trade law traineeship in 2018. While there, as Junior Associate, she par­ticipated in exciting research projects fo­cusing on WTO and RTA DSMs, trade fa­cilitation, as well as emerging areas such as disruptive trade technologies.
In the coming year, Emily looks forward to undertaking the TRAIL+ Joint LL.M and DAS programme and will also be an à la carte participant in the EPLO LL.M in International Economic Law programme in Athens.
She aims to use her education to advance Africa's place and participation in inter­national trade and to advocate for eco­nomic policies that will foster sustainable development.