12 Dec 2014
---
WTI co-hosts international investment agreements workshop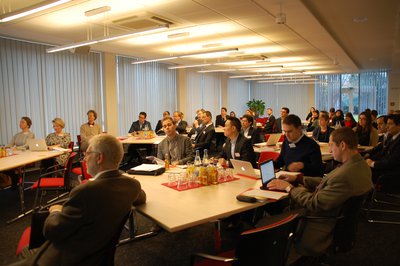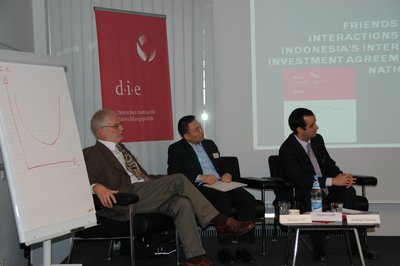 1

/ 2
The I3: International Investment Initiative of the WTI co-hosted a very successful workshop on "The Political economy of International Investment Agreements", with the German Development Institute (Deutsches Institut für Entwicklungspolitik, DIE) at DIE's offices in Bonn on 8-9 December.
In total, 45-50 participants attended the workshop, and were uniformly enthusiastic about the quality of the presentations and discussion.
Twenty papers were presented in six panels, on emerging markets, on industrialised countries, on whether IIAs help to attract investment, on the global IIA regime, on host country 'policy space', and on causes and effects of investment disputes.
Paper authors came from universities in China, the US and Israel, as well as the UK, Germany, Switzerland, and from the disciplines of economics, political science and law. Many of the papers were co-authored across disciplines. Representatives from the World Bank, the Asian Development Bank, UNCTAD and the German development agency GIZ also attended.
Over and above the strong interdisciplinary discussion, a feature of the workshop was the mix of academic rigour with policy relevance, in lively and extensive discussion following each panel. A closing round table included senior representatives from the OECD and the World Bank (with the European Commission representative an unfortunate late withdrawal).
The papers will be assembled into a book during 2015, co-edited by Stephen Gelb of WTI and Axel Berger of DIE. The workshop represents a first co-operative effort between WTI and DIE, and we look forward to more in the future.
Stephen Gelb
Workshop programme
I3 International Investment Initiative
Stephen Gelb profile