4 Aug 2015
---
Indian Joint Academy goes from strength to strength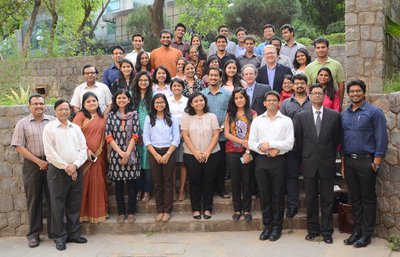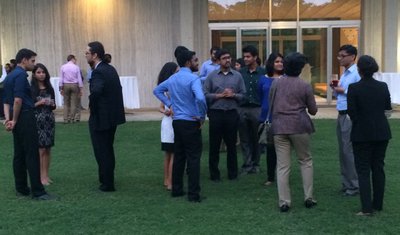 1

/ 2
A new summer programme in trade law held in Delhi and organised jointly by the WTI and the Centre for WTO Studies of the Indian Institute of Foreign Trade (IIFT) has tapped into huge interest.
The Joint Academy on International Trade Law and Policy was established in 2014, with the second four-week course held this year from 25 May until 19 June.
Intended to run annually, the course offers law students and legal professionals in India an opportunity to deepen their knowledge of trade regulation and governance issues.
The organiser for the Indian side, Prof. Abhijit Das, said more students had enrolled this year – around 30 took part - and had been very enthusiastic.
"The overall response and participation of the students was tremendous this year. We truly feel that participants have received the best of teaching from the best of minds in the various aspects of international trade law and policy," Prof. Das commented.
Student feedback was also very positive, with one describing it as a "wonderful learning experience". Another said it was "a great success" and had succeeded expectations.
This summer's programme focused on The Legal Foundations of Contemporary Trade and Investment Law; the principles of the GATT and WTO dispute settlement; investment law; The Law of Goods Trade: Agriculture; SPS/TBT; Customs Law, The Law and Policy of Trade Remedies, and Current WTO Issues; and Trade in Services, and Trade and Intellectual Property Rights.
The Joint Academy offers a graduate level curriculum designed to enable participants to help shape the design, conduct and implementation of trade policy and to derive greater benefits from involvement in international trade negotiations.