30 Oct 2015
---
WTI researchers present at Latin American law conference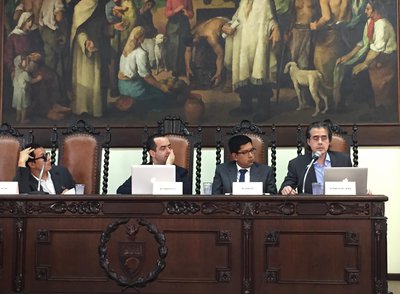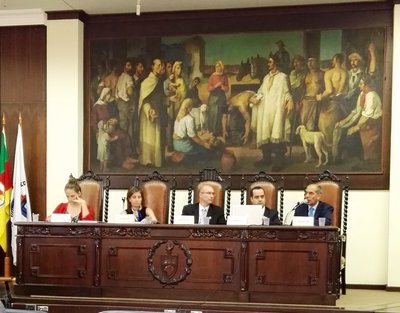 1

/ 2
WTI researcher/lecturer Rodrigo Polanco and doctoral candidates Carolina Palma and Víctor Saco presented papers at the 3rd Biennial Conference of the Latin American Network of International Economic Law, held from 22 to 24 October at the Federal University of Rio Grande do Sul (UFRGS) in Porto Alegre, Brazil – the alma mater of Brazilian President Dilma Rouseff.
Dr Polanco, who is also an Assistant Professor of International Economic Law at the University of Chile, addressed the topic of "Regulatory Convergence at the Pacific Alliance". Carolina Palma spoke about "Challenges for Costa Rica in the process of adhesion to the Pacific Alliance" and Víctor Saco's presentation was on "The Successful Experience of Peru in Investor-State Arbitration".
The Latin American network is the most important international economic law organisation in Latin America. The biennial three-day event attracted hundreds of participants from the region and was held in Spanish and Portuguese.
Previous conferences of the network were held in 2011 (Externado University, Colombia) and in 2013 (Pontifical Catholic University of Peru). It is envisaged that the next conference in 2017 will be held in Costa Rica.
The conference proceedings will be published in book form by Externado University next year.