11 Dec 2009
---
Copenhagen Summit side event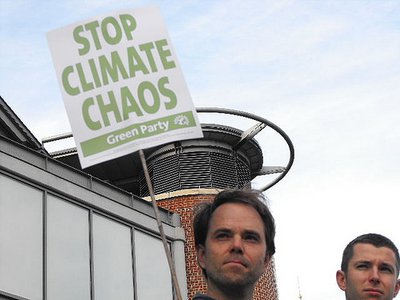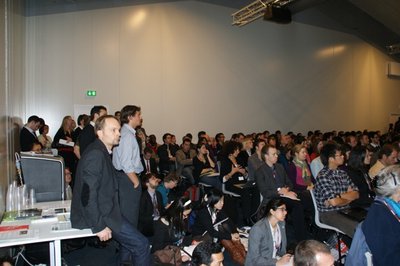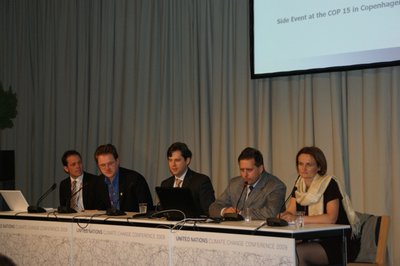 1

/ 3
A side-event in Copenhagen was organised jointly by Joanneum (Austria), Ecologic (Washington) and the WTI on the following subject: Developing carbon markets post 2012: New approaches and institutional options.
The event took place in the Bella Centre, Liva Weel Room, on 11 December 2009 from 14.45 to 16.15 and followed a side-event held by the Gold Standard Foundation and the Wupperthal Institute on the future of the Clean Development Mechanism.
The carbon market is expanding rapidly and will play a much more important role in the future than it does today. In our presentation at the Bella Centre we discussed long term visions and institutional options for the global carbon market, in particular questions regarding governance challenges and the role institutions can play in the regulation and supervision of such a market. Andreas Tuerk from Joanneum gave a short introduction on the research topics we are currently dealing with under the heading of "climate strategies". Michael Mehling then gave a presentation on the benefits and the challenges of linked carbon markets. He focused, in particular, on the potential governance needs of a global carbon market and the modes of linking carbon markets. Joëlle de Sépibus concluded the talk by asking whether the WTO could be a model for global carbon market governance. She pointed out the limits and potentials of this organisation.
Präsentation Copenhagen
Further info