---
Elina Acharya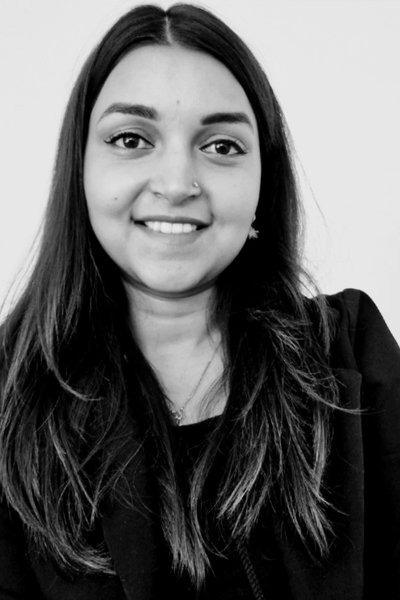 TRAIL+7 student (part-time)
World Trade Institute

from Nepal

Elina Acharya is a lawyer from Nepal. She holds a master's degree in international and Commercial Law from National Law College, Tribhuvan University, Nepal. She has over five years of experience in the legal field and has worked in some of the most popular multi-national companies for fast-moving consumer goods (FMCG) including Unilever and Colgate. She believes in constantly pursuing bigger challenges and learning new topics. 
Elina's professional journey includes working as a Company Secretary, Legal, and Compliance Officer at Unilever Nepal Limited, where she played a pivotal role in contract management, statutory compliance management, and litigation management. Her role intersected diverse sectors such as Corporate Secretarial law, Foreign Direct Investment law, intellectual property laws, labor laws, Competition Laws, Data Protection laws, Industrial enterprise laws, etc.
Before joining the TRAIL+ program, she served as a Paralegal at Colgate Palmolive Europe Sarl, where she was specifically involved in Contract Management legal documentation and management of corporate secretarial documents.
She strongly believes that the TRAIL + Program will enrich her legal knowledge in Commercial and International Law. She is fascinated by the choice of pragmatic subject matters in the program and believes the degree will help her be a strong competitor in the global commercial arena.
Outside of her legal pursuits, Elina loves spending time with her family and friends. She is a nature lover and loves to try global cuisines while traveling. She also loves to dance and perform; however, she hasn`t given enough time in these arenas lately.