---
Santanu Mukherjee MILE 01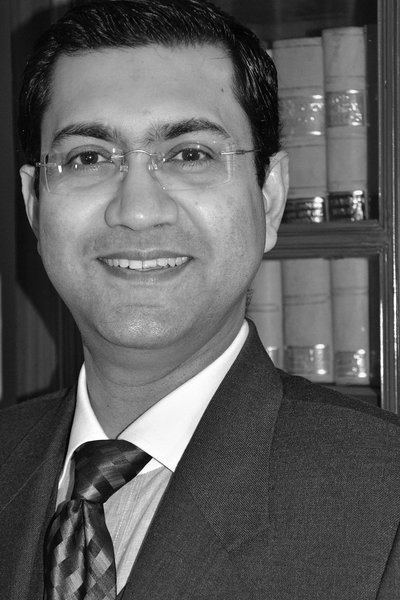 MILE 01

International Trade (WTO) Law & Policy
Statutory & Regulatory Advisory
International IPR & Competition Policy

Santanu Mukherjee is an Advocate and founder of Ex Lege Chambers, Advocates and Regulatory, Policy Advisors based in New Delhi, India. He represents and advises clients on a range of Intellectual Property Rights matters, particularly those relating to technology laws interfacing with International Trade, Competition and Environment laws. 
Before starting Chambers practice he was a Partner at Luthra and Luthra Law Offices and led their International Trade and Policy Advisory practice. Prior to that he spent 8 years as Senior Attorney, Legal & Government Affairs for India & S. Asia at global wireless technology company, Qualcomm. Previously he had worked on IPR & Trade Law research at the Max Planck Institute for IPR and Competition Law at Munich, Germany and at The South Centre where he was actively involved in regulatory and policy drafting and analysis, working closely with WIPO, WTO. He was called to the Bar in 1999 and worked with leading law firms representing both national and multi-national clients in litigation before Calcutta High Court. 
Santanu was awarded an LL.B. degree by the Calcutta University, India and a Masters of International Law and Economics by the World Trade Institute, Switzerland. As a British Chevening Scholar he read law at University of Law, York, UK. He was also Fellow of the Global Salzburg Seminar Session on Trade & also at the Young Leaders' Summit. He chairs the IPR & Regulatory Policy Section of the Indian National Bar Association and is a member of the International Bar Association. Santanu has published in peer-reviewed journals and is active in industry chambers contributing to national policy formulation. He speaks regularly at national as well as international fora.