---
Santanu Mukherjee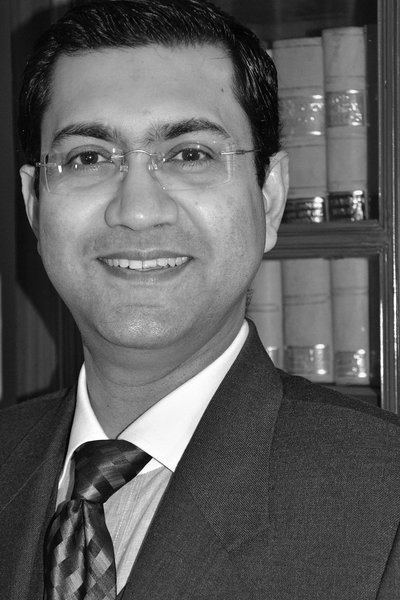 MILE 01

International Trade (WTO) Law & Policy
Statutory & Regulatory Advisory
International IPR & Competition Policy

Santanu Mukherjee is an Advocate and Commercial Mediator in India and specializes in Intellectual Property Rights (IPR), International Trade (WTO), Technology and transactional matters. He heads Ex Lege Chambers, Advocates, Mediators and Policy advisors and practices legal advisories, dispute resolution, mediation and government policy advisory.
Earlier, as a Partner he headed the Trade and Policy Practice at Luthra and Luthra Law Offices, a tier-1 law firm in India. He was Senior Attorney, Legal & Govt. Affairs for India & South Asia with global tech-leader Qualcomm in New Delhi. He was also a Fellow at the South Centre, inter-governmental organisation in Geneva and Researcher at the Max Planck Institute for Intellectual Property and Competition Law in Munich, Germany. He had started his career as a litigator at the Calcutta High Court in India.
Santanu is Doctor in Law from the World Trade Institute (WTI), Bern University and has a Masters in International Law and Economics (M.I.L.E.) from the WTI. He obtained his LL.B. from Calcutta University, India and read Corporate Commercial Law as a British Chevening Scholar at the University of Law, York, UK. Santanu was called to the Bar in West Bengal and is a member of the Supreme Court Bar, India. He has published on IP laws in peer-reviewed journals, regularly delivers lectures to graduate students and holds Hon. leadership roles in professional associations and industry chambers in India.