---
Cherika Hardjakusumah MILE 15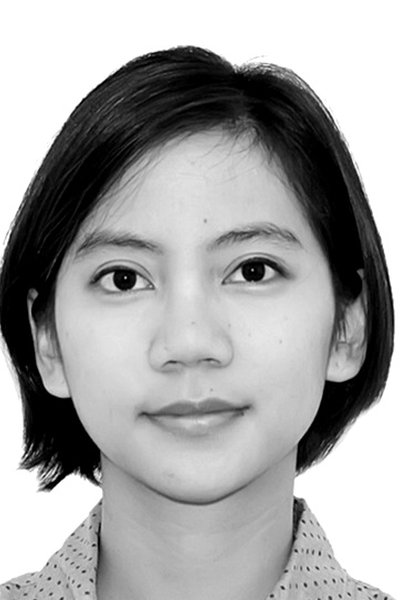 MILE 15

Indonesia

Cherika holds a Bachelor of international relations from Parahyangan Catholic University in Indonesia. During her Bachelor studies, she was very active in the students' organisation and participated in several academic conferences including Harvard's Model United Nations 2007 in Boston and Harvard's Project for Asian International Relations Conference 2007 in Beijing.
She received the Peace Scholarship from the Australian government and spent one semester at Edith Cowan University in Western Australia to deepen her knowledge in politics and history as well as developing her analytical and writing skills.
She made the best use of her time there to get involved with a local non-governmental organisation in Australia and was awarded Student of the Year 2009 for her contribution to the community there. She was also selected to do an internship in Future Directions International, a research institute focusing on the Indian Ocean region.
Cherika has always been interested in exploring issues related to international political economy, trade, and good governance. She wrote her Bachelor's thesis on Indonesia's role in the G20 and participated in a WTO ministerial model to complete her undergraduate study. In 2012, she joined the prosperity and economics team at the British Embassy in Jakarta. She was soon sent on an executive course on economics for foreign policy at London School of Economics and a course on trade policy run by Temasek Institute Singapore which helped her strengthen her role as the economics and trade researcher of the embassy. Besides working on research, she also assisted on mission visits. Her main duties on this included: designing the visit programme, managing contacts with stakeholders, and organising meetings and events.
One of the experiences that stood out during that time was being appointed the delegate for the WTO Ministerial Conference in Bali in 2013. The British Ambassador and Permanent Representative to the UK Mission in Geneva nominated her and the team for Foreign and Commonwealth Office Staff Awards for the team work performed during the conference.
Cherika aspires to become a trade expert with a strong focus on Indonesia as well as Southeast Asia. Apart from her academic interests, Cherika is also a successful entrepreneur running a traditional Indonesian textile and design business  She plays classical and jazz music on violin and piano in her spare time.