---
Iryna Bogdanova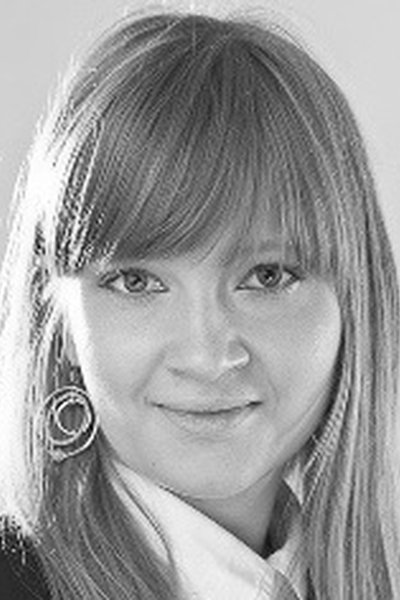 MILE 15, Common Concern project

Ukraine

Iryna received her Bachelor's diploma with honours in 2012 and was ranked among the top five students of the law faculty of the National University of Kyiv-Mohyla Academy. In 2013 she received her Master's diploma with honours.
While studying at the university, Iryna was involved in extracurricular activities including both local and international projects. In 2010, she conducted several research projects, one of them devoted to the topic of the impact of globalisation on the concept of human rights.
Iryna has a wide range of interests. In 2011, she took part in a competition for law students, organised by Asters, one of the most prominent Ukrainian law firms. As one of 25 participants Iryna had to answer a series of questions on the pressing issues of Ukrainian business law. Iryna won this contest and was granted a scholarship and an internship with the law firm. Furthermore, in December 2011, her research article "Effective Advisory Board" was nominated 2nd place in a competition organised by the Ukrainian law firm Lavrynovych and Partners. In the summer of 2013, Iryna had an internship in the USA state authorities (court, prosecutor's office and attorneys). The programme was financed by USAID and the Leavitt Institute for International Development. Over the course of the last three years Iryna has participated in several moot court competitions. First, she participated in the Central and European Moot Court Competition. The oral rounds of this competition were held in Vilnius, Lithuania. Then in March of 2012, Iryna represented the University in the Price Media Law Moot Court Competition in Oxford, UK.  Iryna was also a member of a team in Willem C. Vis International Commercial Arbitration Moot in 2013. This moot court is one of the most prestigious competitions in international private law. Annually it attracts more than 290 teams from all over the world.
For two years Iryna worked as a legal and corporate affairs manager for Japan Tobacco International in Ukraine. In this position she was responsible for the analysis of draft laws and current legislation. Moreover, Iryna prepared reports on the effect of legislative initiatives on company operations, official letters, analytical reports and maintained cooperation with Ukrainian state authorities.