---
Sebastián Gómez Fiedler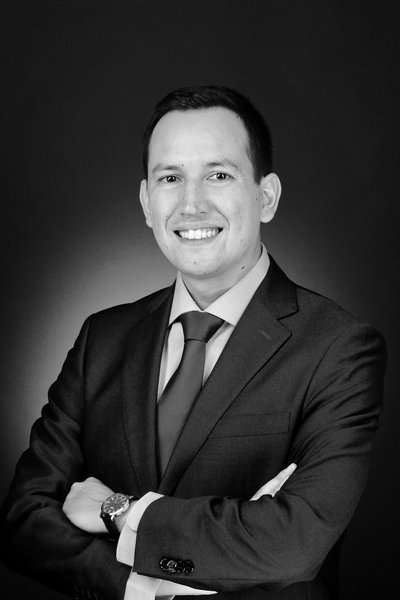 MILE 15 alumnus

Chile
Director-General for Bilateral Economic Affairs of the Undersecretariat of International Economic Relations (SUBREI) at Chile's Ministry of Foreign Affairs.

Sebastian Gomez holds a Master's degree in international law (LL.M), with a focus on investment, trade and arbitration from the University of Chile in Santiago and the University of Heidelberg in Germany and a Bachelor's degree in law from the University of Chile. He also holds a diploma on effective legal drafting in English from the Global Legal Education Institute and a diploma in arbitration and settlement of disputes from the Pontifical Catholic University of Chile.
Sebastian graduated with distinction after finishing his first thesis entitled "Free Trade Agreement between Chile and China: An analysis of the Supplementary Agreement of Trade in Services under the WTO". He travelled to Heidelberg in 2014 to defend his second thesis entitled "Unforeseen Developments Requirement of GATT 1947 and the Relationship with the Agreement on Safeguards: A Compatible Provision?" This programme was a valuable experience for Sebastian, both academically and socially. He made many good friends from Latin America, the United States and Germany while he acquired the necessary knowledge and skills to keep developing his international career in law.
Upon graduation, Sebastian was hired as an assistant corporate lawyer by CCU, the largest Chilean brewer, nectar and water producer. He worked at CCU for Viña san Pedro Tarapacá, the third largest Chilean wine producer, elaborating different contracts and distribution agreements for the production and export of wines from Chile to the world.
As Sebastian started on his path in the field of international law, he started realising with each step how great his interest in international economic law had become. The MILE programme will provide him with the necessary tools to enhance his skills and knowledge in international trade. After MILE, he wants to pursue a career in international economic law, aiming to work at an international organisation such as the World Trade Organization or the United Nations. His main interests in trade law are investment, dispute settlement, trade defence mechanisms, agricultural subsidies and trade in services.
Sebastian is a Spanish native speaker and fluent in English. In his free time, he enjoys playing and composing music, reading, playing soccer with his friends, watching movies and travelling.
Further info
LinkedIn profile