---
Cristina Rubiano MILE 16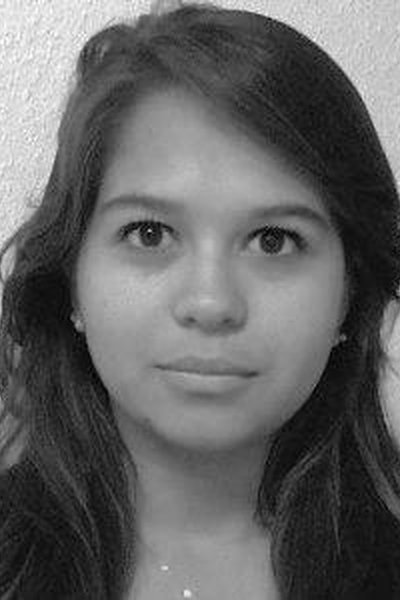 MILE 16
Colombia

Maria Cristina Rubiano Passos is a graduate of the Peoples' Friendship University of Russia (PFUR) in Moscow, Russia. The Russian Ministry of Education granted her a scholarship to complete her bachelor's degree in law. In June 2015, Cristina graduated with a Bachelor's in Law and with a certificate to teach Russian as a foreign language.
Cristina was actively involved in college life while she was studying. She performed as the General Secretary of the Federation of Latin American and Caribbean students at PFUR; she was the vice-president of the Association of Colombian students in Russia and the representative of foreign students in the student board at the Faculty of Law in PFUR.
Moreover, she participated in various competitions, forums, and conferences, including the Jessup Law Moot Court Competition, the Blishenko congress in Moscow and the 'International Youth Educational Forum Caspian 2014'. In addition, she took part in the conference organised by PFUR 'Problems and prospects of development of local government in the Commonwealth of Independent States' and in other round-table discussions organised by Moscow State Institute of International Relations and Lomonosov Moscow State University.
In her spare time, Cristina volunteered for Amnesty International and the Russian Geographical Society's archaeological and geographical expedition 'Kyzyl-Kuragino'. She loves travelling and meeting new people and cultures. 
Cristina finds trade an alluring issue and has decided to direct her career in the area of international trade. She finds that international trade not only promotes the economic and social development of countries, but also allows cooperation between states in other non-economic areas.