---
Simon Wüthrich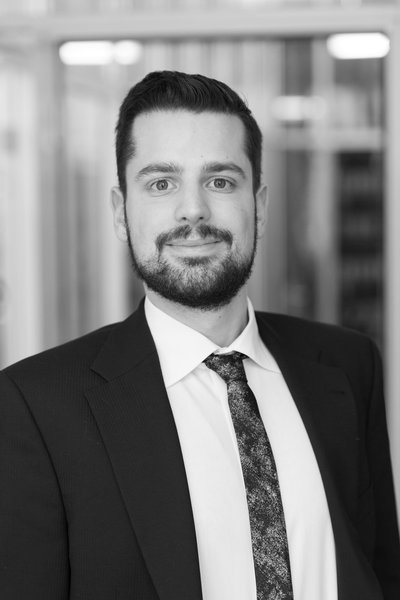 Non-Resident Fellow
WTI

Global Political Economy of Trade
Preferential Trade Agreements

Simon Wüthrich is an Officer in the Trade Relations Division of the European Free Trade Association in Geneva, where he works on investment, trade in services, e-commerce, and analytical projects on free trade agreements (FTAs). He previously served as the Deputy Head of the Americas Unit at the Swiss State Secretariat for Economic Affairs.
Simon obtained his PhD in political science at the World Trade Institute in 2017. In his dissertation, he provided theoretical and empirical buildings blocks on the interplay between domestic politics and FTA negotiation processes. Simon's academic background further includes a MSc in international political economy from the London School of Economics and Political Science and a bachelor's degree in international relations from the University of Geneva.
Simon's research has been published in peer-reviewed journals including International Interactions, Business & Politics, the Swiss Political Science Review, and the Journal of International Economic Law. He is still active in research on the political economy of international trade.
Recent Publications:
"Main Act or Side Show? Model Agreements by International Institutions and Their Reuse in Investment Treaty Texts" (with Wolfgang Alschner and Manfred Elsig): https://academic.oup.com/jiel/advance-article-abstract/doi/10.1093/jiel/jgac044/6843049
"Challenged in Geneva: WTO Litigation Experience and the Design of Preferential Trade Agreements" (with Manfred Elsig): https://www.cambridge.org/core/journals/business-and-politics/article/abs/challenged-in-geneva-wto-litigation-experience-and-the-design-of-preferential-trade-agreements/C6581457A40C382CD3A0F3270F84A05D
"Seal the Deal: Bargaining Positions, Institutional Design, and the Duration of Preferential Trade Negotiations" (with Lisa Lechner): https://www.tandfonline.com/doi/abs/10.1080/03050629.2018.1500367
"Seeking Domestic Approval: Determinants of Ratification Duration in International Trade": https://onlinelibrary.wiley.com/doi/full/10.1111/spsr.12393