---
Simon Wüthrich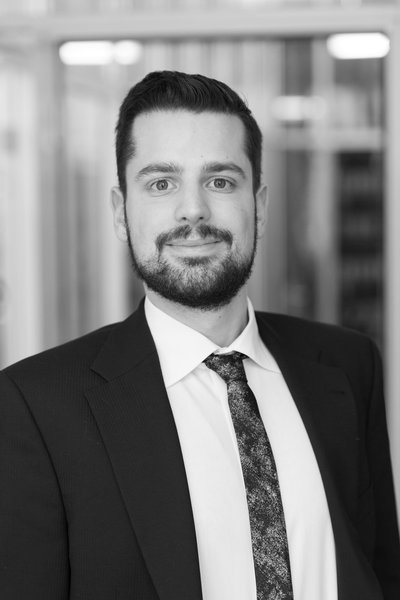 Non-Resident Fellow
WTI

Global Political Economy of Trade
Preferential Trade Agreements

Simon Wüthrich is the Deputy Head of he Americas section at the Swiss State Secretariat for Economic Affairs. He covers the bilateral economic relations between Switzerland and the countries of North America and the Caribbean, collaborating with Swiss representations abroad, foreign representations in Switzerland, as well as the private sector.
Prior to assuming his position with the Swiss government, Simon successfully completed his PhD in political science at the World Trade Institute, graduating summa cum laude in 2017. His dissertation analyses feedback effects and the role of information at the interface between domestic politics and international negotiation processes and outcomes. The empirical chapters of his dissertation cover the political economy determinants of negotiation duration, the nexus between WTO disputes and the design of preferential trade agreements, as well as the drivers of media reporting on the Comprehensive Economic and Trade Agreement (CETA) between Canada and the European Union.
Simon's academic background further includes a master's degree in international political economy from the London School of Economics and Political Science, as well as a bachelor's degree in international relations from the University of Geneva. He additionally obtained practical work experience at the Geneva-based International Centre for Trade and Sustainable Development, examining the trade-development nexus.
Simon is still active in research, publishing and reviewing papers on the political economy of international trade.
Recent Publications:
"Challenged in Geneva: WTO Litigation Experience and the Design of Preferential Trade Agreements" (with Manfred Elsig): https://www.cambridge.org/core/journals/business-and-politics/article/abs/challenged-in-geneva-wto-litigation-experience-and-the-design-of-preferential-trade-agreements/C6581457A40C382CD3A0F3270F84A05D
"Seal the Deal: Bargaining Positions, Institutional Design, and the Duration of Preferential Trade Negotiations" (with Lisa Lechner): https://www.tandfonline.com/doi/abs/10.1080/03050629.2018.1500367
"Seeking Domestic Approval: Determinants of Ratification Duration in International Trade": https://onlinelibrary.wiley.com/doi/full/10.1111/spsr.12393