---
Sebastian Klotz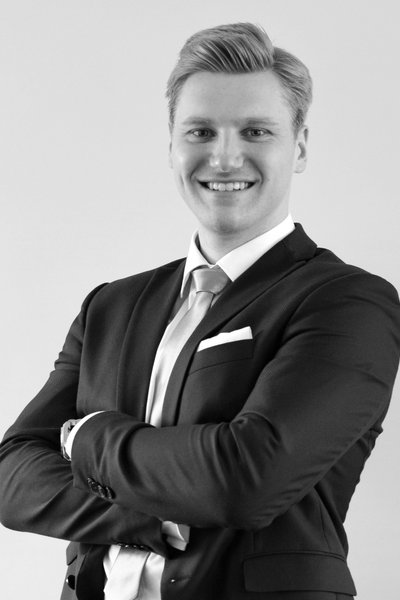 WTI

Sebastian Klotz is a Manager in a global accounting and consulting firm. His current work focuses on tax/legal technology and advanced data analytics.
He completed his Doctorate at the World Trade Institute with a dissertation on the linkages between international standardization organizations and international trade agreements. During his doctoral studies he was a Doc.Moblity Fellow (Swiss National Science Foundation) at the University of Oxford and a visiting researcher at the Technical University of Munich. He also received the International Organization Research Fellowship of the Swiss Network for International Studies and the Young Researcher Promotion Fund of the University of Bern.
Prior to joining the World Trade Institute as a Doctoral Researcher, he worked for the Chief Economist of the International Trade Centre, and completed his postgraduate studies at the Barcelona School of Economics and undergraduate studies at the University of Strathclyde Business School.
Recent publications:
"Who drives the international standardisation of telecommunication and digitalisation? Introducing a new data set". Global Policy. 2023, vol. 14, no. 3.
"The Carbon Border Adjustment Mechanism - A Tax in Disguise?" (with  Simeon L. Probst and Oliver Hulliger). European Taxation, 2022, vol. 62, no.  8.
"Initiator conditions and the diffusion of digital trade-related  provisions in PTAs" (with Manfred Elsig). International Interactions,  2021, vol. 48, no. 2.
"Digital Trade Rules in Preferential Trade Agreements: Is There a WTO  Impact?" (with Manfred Elsig). Global Policy, 2021, vol. 12, no. S4.
"Data Flow-Related Provisions in Preferential Trade Agreements:  Trends and Patterns of Diffusion" (with Manfred Elsig). In Big Data and  Global Trade Law (ed. Mira Burri). 2021. Cambridge University Press,  Cambridge.
Further info
Publications