---
Jorge Luis Manrique de Lara Seminario MILE 17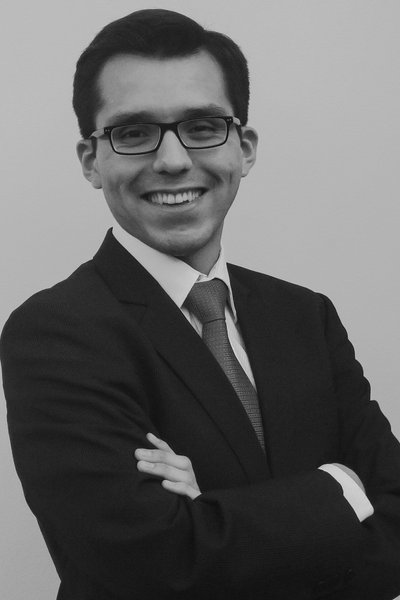 MILE 17

Peru

Jorge is a lawyer who graduated from the Pontifical Catholic University of Peru where he authored a dissertation on Tacit Agreements in the framework of the Jurisprudence of the International Court of Justice. During his studies he received a scholarship to write his thesis, for which he obtained a summa cum laude. As a student, he attended courses on the LLM of International Economic Law at the Pontifical Catholic University of Peru. He was further admitted to participate in the Directed Studies (a French-speaking group on Public International Law) at The Hague Academy of International Law, where he also took the Summer Courses in Public and Private International Law. Jorge he is an enthusiast of oral deliberation, an interest that led him to join several debate groups and Moot Court competitions.
As a professional, Jorge has worked as a legal assistant for the General Treaty Direction of the Ministry of Foreign Affairs of Peru. Previously, he held intern positions at the Constitutional Court of Peru, the Defense Ministry of Peru, and in the private sector.
In recent years, Jorge has published academic articles in the fields of International Trade Law, Human Rights, and Public International Law, which reflect his personal academic interests that also include Investment Law, International Dispute Settlement and Law of Treaties.
Currently, Jorge has been granted a SECO scholarship to pursue the Master of International Law and Economics (MILE) at the World Trade Institute (WTI) of the University of Bern (Switzerland).
He speaks Spanish, English, and French.