---
Ridhish Rajvanshi TRAIL+ 2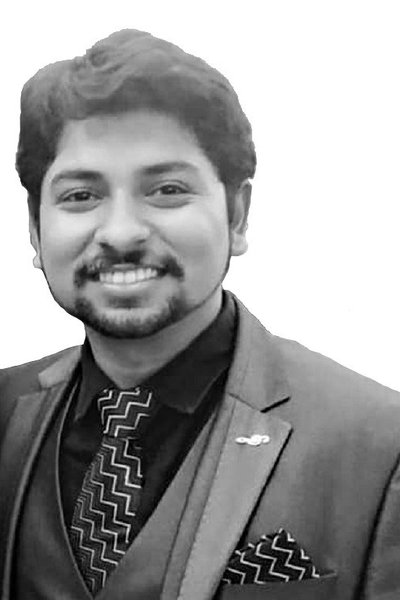 TRAIL+
WTI

Ridhish Rajvanshi was born and raised in Jaipur, India. He obtained his bachelor's degree (B.A. LL.B.) from Symbiosis Law School, Pune in 2018. During his time at law school, he was an active participant in moot courts and MUNs, which led to the development of his undaunted interest in international trade law and diplomacy. He has participated in a number of international and national moot court and client consultation competitions.
He has maintained an international outlook on his academic as well as professional experiences. In 2015, Ridhish availed the opportunity to study one semester at Brunswick European Law School, Ostfalia University, Germany under DAAD – New Passage to India Programme on full scholarship. Furthermore, he has worked as an Intern / Trainee with Ministry of External Affairs, Government of India (under ASEAN-ML Division and Legal & Treatise Division); with Centre for WTO Studies, Department of Commerce, Government of India; Luthra & Luthra (Tier-I Law Firm in India), John Deere India Pvt. Ltd., various judges and regional lawyers amongst others.
His interest in international trade law led him to read about issues related to trade, commerce and social culture of various parts of the world, including the LDCs, their trade policies, current economic, foreign policies and constitutional mechanisms. Over the years, Ridhish has presented various papers on variety of subjects, including ones on Preferential Shift towards LDCs: Trends & Development in Trade in Services; Influence of Capability Approach of Amartya Sen on International Economic Laws; Shift of Trade Remedy Measure in FTAs / RTAs: Exclusion of Anti-Dumping Rules and he assisted on research topics published in Working Paper by Centre for WTO Studies on Interface Between Technology, Law and Policy in the Digital World: Promises and Uncertainties.
Currently, Ridhish is enrolled in the TRAIL+ Program (LL.M.) at the WTI, University of Bern on a WTI Director Scholarship. He believes that emergence of India as a strong and developing economy requires more competent trade lawyers for negotiating and drafting the international policies and agreements. He intends to work as a Trade Diplomat representing India in various negotiations after gaining international experience in an international trade organisation and / or in international trade in a commercial setting upon completion of LL.M.
He trusts that WTI provides an ideal platform to learn, gain deeper knowledge and master the paramount issues of trade law, thereby providing insights into academic and vast expanses of practical & pragmatic applicability of the subject by examining the International Law framework governing the economic relations between States and acquire opportunity to learn about newer aspects of trade. He is of the opinion that such an exposure in this environment will help him build a character befitting a trade diplomat and would equip him with skills giving him an opportunity to understand what makes WTO principles in making international trade stronger at the multilateral level, even during such dawn times.
Ridhish is fluent in English, French, and Hindi and is learning German.