---
Shishira Johny TRAIL+ 2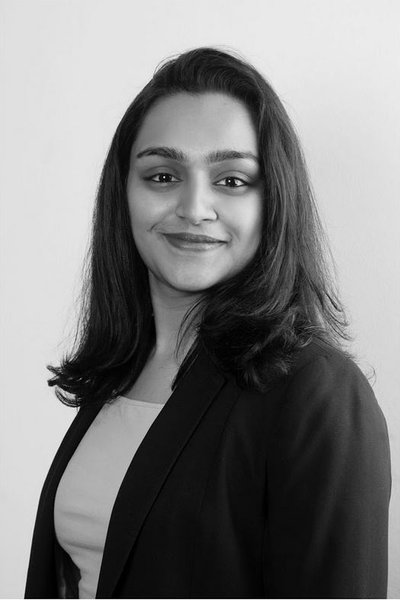 TRAIL+
WTI

After completing her schooling from Dubai, Shishira transferred to India to pursue higher education. She holds an undergraduate double degree in Bachelors of Business Administration (BBA) and LLb from Symbiosis International University. She takes active part in Mock UN's and Moot Court Competitions. Shishira was a Semi-Finalist at the International Criminal Court Moot Court Competition, National Rounds, 2016. In 2017, Shishira had attended the Joint Summer Academy, 2017 by the World Trade Institute and Center for WTO Studies, Indian Institute of Foreign Trade where she passed with Distinction. She had also presented her paper that she had co-authored on "Competition Law and Data in the Digital Age" at the 8th Government Law College International Law Summit, 2017.
During the course of her education she undertook various internship programs with law firms, both in India and Dubai and worked in India as an apprentice under a Senior Advocate. She also interned at the Dubai International Financial Center Court, working on cases and assisting with legal research. Shishira was a Research Fellow at the Ideation Center, a think tank for the Middle East, powered by PricewaterhouseCoopers. There, she explored the concept of circular economy and the scope for its introduction through the Gulf Cooperation Council Nations. She further assisted with research on a paper about providing regulatory boost for Scale-ups in the MENA region.
Shishira is currently the Co-Founder and Vice President of the not-for-profit organization Reachout, established in India. This organization work towards mobilizing the youth in India to carry out community service in the form of quality education for the children from low income families and conduct women empowerment programs.
Currently, Shishira has enrolled for the TRAIL+ programme at the World Trade Institute, Bern with the aim to have a better understanding of trade laws and its intersection with economic policies.