---
Jhanvi Trivedi MILE 20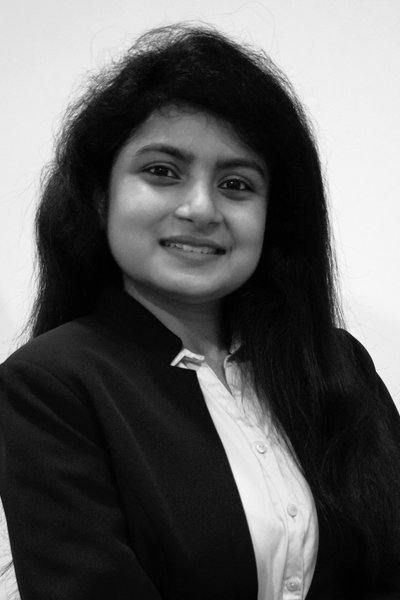 MILE 20
WTI

Jhanvi Trivedi was born and brought up in India. She completed her Bachelor's in Commerce from The Maharaja Sayajirao University of Baroda, which is one of the oldest Universities in the state of Gujarat. During her Bachelor studies, she realised she has an inclination towards Economics and International Trade. She volunteered at an NGO named Oasis during her last year and also participated, coordinated and managed a few university events.
Right after her Bachelors, she decided to take up her Post Graduate Diploma in Applied Economics to get a better understanding of the subject she wishes to work in. The one year course opened windows to all branches of economics, especially International Trade. During this time, she has also been gaining part-time work experience at Seemax Resources, a warehouse management company.
Jhanvi secured a place in the United Nations ESCAP, Bangkok as an intern after her Diploma degree. Here she worked in TIID, trade unit under the chief of the department Dr. Yann Duval. In this position she updated and managed an RTA database and also worked on a working paper on Non-Tariff Measures in Regional Trade Agreements, which is soon to be published by the UN.
Her academic interests extend to the subjects of International Economics, Econometrics, International Trade & Trade Law and Developmental Economics. Jhanvi wants to work towards the betterment of the world and society. Her vision is to contribute to the idea of One World One Trade and uniform sustainable development.
Jhanvi is an amateur Sitar player, and is very fond of classical music. She can speak Hindi, Gujarati, English and French (beginner's level). She loves swimming and playing badminton. She is also a traveller by heart.