---
Esha Sandhu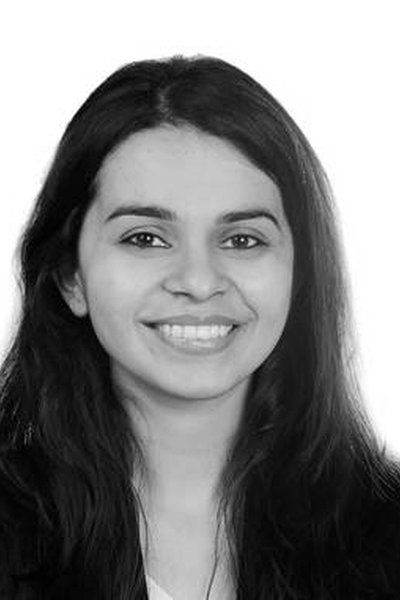 TRAIL+ 3
Secretary of the WTI Alumni Association

Head of the India Chapter WTI Alumni Association

Esha Sandhu hails from New Delhi, India. She followed a dual BA LLB degree course at Symbiosis International University, Pune, India, graduating in the year 2012. After a short stint in the chambers of former Attorney General of India, Mr Mukul Rohatgi, she joined Khaitan & Co LLP ("Khaitan") in 2013.
At Khaitan, which is one of the premier law firms of the country, Esha worked for over half a decade in the Disputes Resolution Team in a variety of civil and commercial disputes. She represented a broad range of corporate and individual clients across various judicial fora and tribunals.  Her responsibilities at Khaitan inter alia included the drafting and filing of pleadings before all the three tiers of judicial forum, both on the original and appellate side. Pleadings included civil suits, writ petitions, appeals, interlocutory applications etc. She also carried out extensive legal research on propositions of law and appeared before various courts, tribunals and forums.
As part of the Disputes Resolution Team, Esha represented and advised a large number of domestic and international clients alike in disputes involving white collar crimes, civil, commercial, consumer and corporate law, and issues relating to indirect taxation.
Thereafter, she went on to become an Advisor in the in-house legal team of a leading Indian power transmission company with a global presence. Here she provided legal services for a year, under diverse and challenging circumstances.
Esha's professional goal today is to develop a niche area of specialisation which gives her room to gain a greater degree of efficiency in her work, by staying focused on her specialised areas. Against this background, and coupled with the fact that India is opening up as a favoured destination for foreign investments, the field of international trade and investment law intrigues her, and she has a strong urge to understand and work in this legal framework.
In her free time, Esha likes to play badminton and organise board-game get-togethers with her friends. She also tries to catch-up on her reading whenever time permits.