---
Sopo Alemekezeke Mando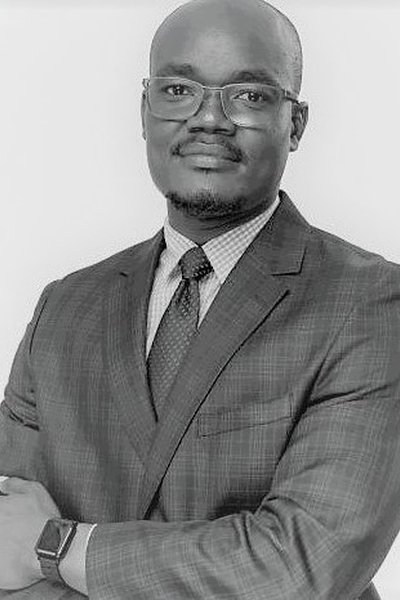 TRAIL+ 4 alumnus
World Trade Institute

Alemekezeke Mando is an aspiring Inter­national Trade and Investment Lawyer from Malawi, Southern Africa. He holds a Bachelor of Laws (Honours) Degree with Upper Second Class obtained from the Uni­versity of Malawi with 8 years professional experience. He is a member of the Malawi Law Society and duly licensed to practice law in all Courts of Law in Malawi.
Prior to enrolment in the TRAIL+ LL.M at the World Trade Institute (WTI), he was working as legal counsel for Press Corpo­ration Plc, the largest holding company in Malawi with interests in different sectors of the Malawi economy. He also previously worked as legal counsel for Airtel Malawi Limited, a leading mobile telecommunica­tion company in Malawi. Whilst working as legal counsel, he was a key member of the legal function assisting the business in the formulation of legal and regulatory strat­egies and also provided advice in matters of commercial, corporate and competi­tion law.            
Alemekezeke Mando also worked as a private legal practitioner in Malawi. As a legal practitioner, he worked for private law firms where he was very instrumen­tal and provided litigation and legal advi­sory services to a number of corporate client's including multinational compa­nies in matters of commercial and labour law.
His strong interests are in WTO Law, Reg­ulation of Foreign Direct Investment, In­tellectual Property Law, International Commercial Arbitration and Transna­tional Corporate Law and Practice. He as­pires to work for the World Trade Organ­ization and contribute to the develop­ment and implementation of trade poli­cies focusing on least developed coun­tries (LDC's).