---
Mishael Musili Wambua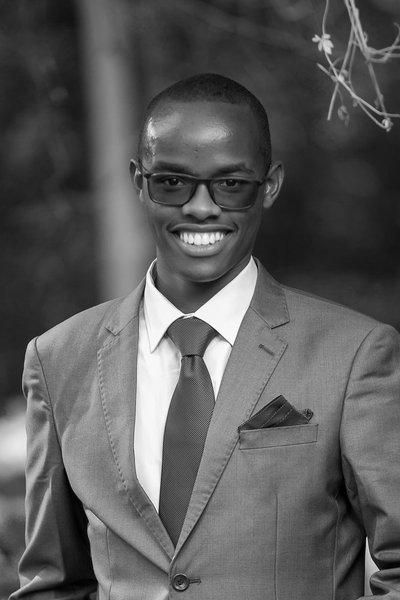 TRAIL+ 4
WTI

Mishael M. Wambua was born and raised in Nairobi, Kenya popularly referred to as 'the green city in the sun'. He holds a Bach­elor of Laws (LL.B.) degree from Strath­more University, and has foundational knowledge in Accountancy.
While at Strathmore, Mishael served at the Strathmore Law Review (SLR), the leading annual, peer-reviewed, student-edited ac­ademic law journal in Africa. At SLR, Mis­hael rose through the ranks from an Edito­rial Assistant to become the Publishing Ed­itor where he was mainly tasked with man­aging the publication process and securing funding for the SLR.
Moreover, as a student, he also success­fully participated in over three (3) moots. Most notably, he led a team of three stu­dents in representing Kenya at the 12th edition of the Foreign Direct Investment Moot Court (FDI Moot). They emerged as the best team from the Global South with Mishael being recognized as an Honoura­ble Mention Advocate. Mishael also led another team of three students at the 17th edition of the John H. Jackson Moot Court. They emerged as the best team in the Final Oral Round (FOR), thereby not only becoming the first African team to make it to the Advanced Rounds of the FOR but also the first African team to ever win the competition. Mishael was also recognized as the best oralist in the Grand Final.
Prior to joining the TRAIL+ programme, Mishael worked at a local mid-tier law firm where he gained professional expe­rience in the field of Banking and Fi­nance. Additionally, as an independent Research Assistant, Mishael conducted various legal research and writing as­signments such as assisting in drafting a report on the digitisation of courts in Kenya, for The Commonwealth, amongst other interesting assignments. His pro­fessional interests lie in WTO litigation, ISDS, and Treaty Negotiation.
When he is not doing Legal Research or on his feet arguing a point of law, you will most likely find Mishael planting trees at the Nairobi National Park, or hiking the scenic landscapes of Kenya (or whatever country he is in).