---
Faith Abel Abraham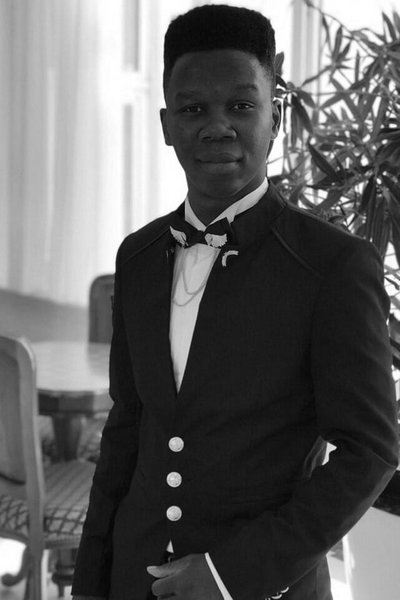 TRAIL+5
WTI

Faith Abel Abraham is a Nigerian, who obtained his legal education and began his professional legal career in Ukraine prior to enrolling for the TRAIL+ Programme (LL.M in International Trade and Investment Law/ Diploma of Advanced Studies in International Law and Economics) at the World Trade Institute, University of Bern, Switzerland.
He graduated his Bachelor of Law degree in International Law with Honours (99.3/100 Total Mark and Rank), and Master of Laws  degree in International and European Law with Honours (100/100 Total Mark and Rank) from National University "Odessa Law Academy" Ukraine. He also holds a Language Diploma for Russian and Ukrainian Languages and is currently pursuing knowledge of French and German Languages.
As a testament to his academic excellence and dedication, Faith has won several academic awards, such as Certificate with Honours for each of his academic years of study from 2015-2019 during his Bachelor's degree programme, and received certificates of recognition for taking part in advanced extra-curricular courses in various fields of law and jurisdictions, ranging from International, European, U.S, Common and Civil Law, under the sponsorship of his university. 
Faith has also achieved tremendous success in International Dispute Resolution Competitions (Moot Courts) and Mock trials, both as an individual and with his team at various stages across the globe. He was awarded the Best Speaker, Champion, and Winner of the Best Memorandum in the 2017/2018 European Regional Rounds of the Stetson International Environmental Law Moot Court Competition. He and his team represented Europe at the global finals in Florida, U.S.A. He was also a Winner and the Best Speaker of the International Adversarial Proceedings Competition, Ukraine regional rounds (2018), and winner of the Mock-trial according to American System of Criminal Litigation (2017). Faith has also taken part in several other moot court competitions in different stages, roles, and countries, such as Jessup International Law Moot Court Competition, Willem C. Vis Commercial Arbitration Moot Court Competition (Austria), Nuremberg International Criminal Law Moot Court (Germany), Model of International Criminal court (Poland) and Price Media Law Moot Court organized by Oxford University amongst others.
Faith has worked with clients in the professional legal sphere and had several internships since 2016 in the sphere of International Arbitration, Dispute Resolution, Trade law and Civil Rights Protection in various capacities as a Legal Assistant, Legal Consultant and a Student Intern at the Aequo Law Firm, Ministry of Foreign Affairs of Ukraine and the Legal Clinic of Odessa Law Academy. He currently works in the Investment Law/Arbitration sphere as a Board Member of the Organizing Committee and Researcher for the Eastern European Foreign Investment Moot Court. Additionally, he is an Associate of the Lagos Court of Arbitration (Nigeria), as well as a member of the Young International Council for Commercial Arbitration (ICCA).
Faith's ultimate goal is to build a solid career in International Dispute Settlement, Trade and Investment Law/Arbitration. The TRAIL+ Programme exactly puts him on this course.