---
Johnson Kimera Natuhwera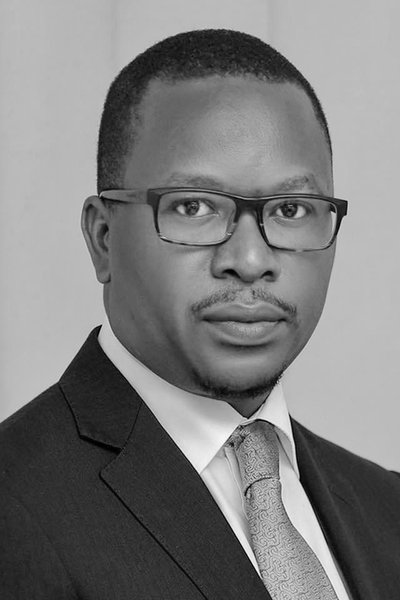 TRAIL+5
WTI

Johnson Kimera Natuhwera is a Ugandan national.  He holds a Bachelor's degree in Law of Laws (LLB), a postgraduate Diploma in Legal Practice (Bar Course), a Master's in Business Administration (MBA) and is enrolled advocate of all Courts of Laws in Uganda. Currently, he is an Attorney with Attorney General Chambers, where he has been working for the past eight years.
For about nine years, Johnson has practiced international trade, finance, investment, corporate and commercial law on a full time basis while defending the Ugandan government. Though he mainly offers litigation services, legal advisory on all Civil and commercial matters, he has had the opportunity of handling legal briefs from a wide scope of commercial aspects ranging from routine investment briefs to mergers and acquisitions, and conducting intricate due diligence briefs on Government corporations.
From the nature of instructions that he has handled at the Attorney General's Chambers, it is evident that today's investment legal framework has a global outlook and seeks legal advisors that have an in-depth understanding of not only the municipal law and policy but also how it affects their global operations and vision.
Johnson's undergraduate and postgraduate education has equipped him with an in- depth understanding of Uganda's municipal law and policies. However, he has realized that it is not enough to compete in this globalized market. He appreciates that it is critical for him to obtain a deeper understanding of international trade and investment aspects from an international perspective in order advance his career and most importantly be in a position to make a tangible contribution to his country.
The course content of the LLM (TRAIL+) program provides a delicate balance of municipal and international trade and investment law that is ideal for his career advancement. Furthermore, Johnson believes that the opportunity to interact with lawyers from all around the world and learn about their different legal regimes and the seemingly infinite learning opportunities outside the curriculum are all invaluable.