---
Dr. Anna-Alexandra Marhold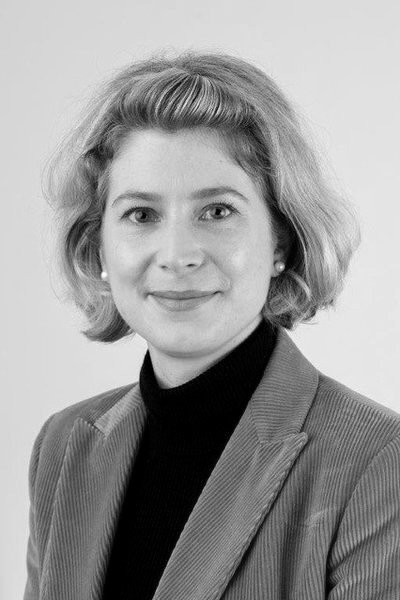 Assistant Professor, Grotius Centre for International Legal Studies, Leiden Law School (NL)
Visiting Professor, Vermont Law School (USA)

WTO Law
International and European Energy Law
EU Trade Policy

Overview
Anna-Alexandra Marhold is Assistant Professor at the Institute of Public Law and the Grotius Centre for International Legal Studies at Leiden University (NL) and a Visiting Professor at Vermont Law School (USA). Her specialization is international economic law, with a particular focus on international trade law at the intersection of energy and environmental regulation.
Education and Career
She obtained her PhD in Law at the European University Institute (EUI) in Florence (2016). In 2015, she was a Marie Curie Early Stage Research Fellow at the Graduate Institute in Geneva, Switzerland, in the framework of DISSETTLE (Dispute Settlement in Trade: Training in Law and Economics). In 2013-2014, Anna was a recipient of the EU-US Fulbright-Schuman Grant and a visiting scholar at NYU School of Law, USA. She is a graduate in Law (LLB, LLM), specializing in international trade and investment law, and in Russian (BA, MA) from the University of Amsterdam (UvA). Prior to joining Leiden in 2019, Anna was Assistant Professor at the Tilburg Law and Economics Centre (TILEC). She speaks Dutch, English, Czech and Russian.
Anna has published widely in the field of international economic, trade and energy law and EU external trade relations. Her monograph titled Energy in International Trade Law: Concepts, Regulation and Changing Markets (Cambridge University Press, 2021) examines energy regulation in international trade law against the backdrop of energy markets that have radically changed over the past decades.
She is on the editorial board of the Leiden Journal of International Law (Cambridge University Press). She is a also member of the Executive Council of the Society for International Economic Law (SIEL) and the Coordinating Committee of the European Society of International Law (ESIL) Interest Group on International Economic Law, as well as a member of the Platform on International Energy Governance.
Anna is included in the newly established European Commission pool of Arbitrators and Trade and Sustainable Development Experts for dispute settlement under EU Free Trade Agreements.
Educational Activities
At Leiden, Anna Marhold teaches Public International Law-related subjects on both Bachelor's and Master's level. She convenes courses in International Trade Law in the International Dispute Settlement and Arbitration (IDSA) Advanced LL.M and in the Duke-Leiden Institute in Global and Transnational Law. At Vermont Law School, Anna teaches on global and comparative energy law and international environmental law. She is also a recurring lecturer at the Clingendael Netherlands Institute of International Relations, inter alia in the framework of the WTO – The Netherlands Trainee Programme (NTP).
Research Areas and Interests
Anna is particularly interested in the ongoing crisis in international trade law, (energy) security interests and other non-strictly trade-related objectives in international economic law; EU Energy Policy and its interaction with World Trade Organization (WTO) obligations; energy and environmental regulation in Preferential Trade Agreements (PTAs); carbon border adjustment mechanisms and the sustainable energy transition; the future of the Energy Charter Treaty; global energy cartels; law and economics approaches to trade and energy regulation; access to supplies and natural resources; public goods; regulation of network industries; squaring energy security with sustainable development and consumer protection; regulation of the transit of energy; the Energy Community Treaty and European external energy relations, including the regulation of gas pipelines with the European Neighborhood.
More information and publications: Leiden Law School profile page