---
Chi-Hsuan (Michelle) Liu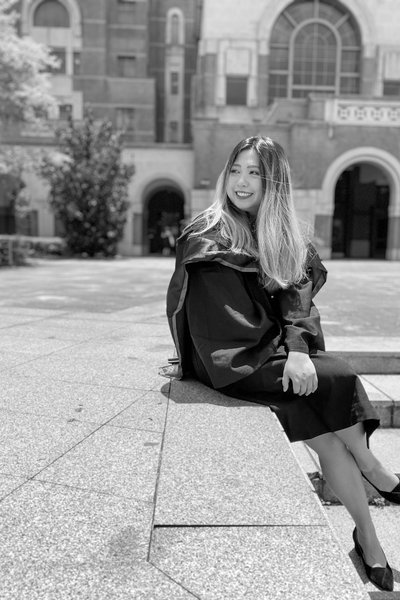 TRAIL+6

Recipient of the 2022-2023 Penglai Scholarship

Chi-Hsuan holds a Bachelor's Degree in Law from National Taiwan University (NTU). After graduating from college, she pursued a master's degree at the College of Law at NTU. Following her interest in international trade law, she mainly took courses concerning relevant topics at school, such as international investment law and arbitration, WTO law, and international health law.
Aside from academic studies, Chi-Hsuan has also been an active participant in extracurricular activities. She had been a research assistant at Asian Center for WTO & International Health Law and Policy (ACWH) for over three years, and was appointed as chief editor of two periodicals published by the center. In addition, she also participated in several research projects focused predominantly on international law issues.
Chi-Hsuan joined TRAIL+ Program in search of advanced studies on international trade law and investment law. Particularly, she would like to acquire more theoretical and practical knowledge on trade of service, climate-change policies, investment arbitration, and regional trade agreements. As for her future career, she is determined to work in international law and economics fields, such as international organizations, NGOs, or the Office of Trade and Negotiations, Taiwan.
Chi-Hsuan can speak fluent Chinese and English. In her free time, she likes to visit historic sites, museums and galleries.