---
Prof Dr Marie-Claire Cordonier Segger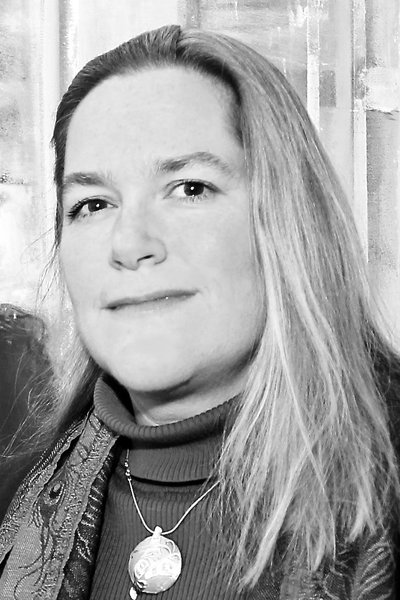 Visiting Chair in Sustainable Development Law and Policy
University of Cambridge

Professor Dr Marie-Claire Cordonier Segger is a founding pioneer in sustainable development law and governance, inspiring new legal and interdisciplinary scholarship to confront crucial global challenges such as climate change. She serves as senior Visiting Chair in Sustainable Development Law and Policy at the University of Cambridge where she is also a Fellow of the Lauterpacht Centre for International Law, the Centre for Energy Environment and Natural Resources Governance, and the Bennett Institute for Public Policy; and Law Fellow, Director of Studies for LLM/MCLs and Programme Director at Lucy Cavendish College. As co-author of the foundational legal textbook Sustainable Development Law (OUP), with over 25 other scholarly volumes with world-class publishers and over 140 articles, chapters, reports and other contributions in several languages, Prof. Cordonier Segger is a recognised senior authority in her field globally. She has published widely on aspects of sustainable trade and investment law. Most recently in Crafting Trade and Investment Accords for Sustainable Development: Athena's Treaties (OUP, 2021), with HE CJ Weeramantry, eds, Sustainable Development in International Courts and Tribunals (Routledge, 2017) and Sustainable Development in World Investment Law (Kluwer Law International, 2010). As founding CUP series co-editor on Treaty Implementation for Sustainable Development, editorial board member of five law journals including the McGill Journal of Sustainable Development Law and the prestigious Cambridge Journal of International Law, and founding Senior Director of the Centre for International Sustainable Development Law (CISDL), her academic endeavors are shaping her discipline and related practice, as evinced by her international fellowships, awards and leadership engagements, and by invitations through the United Nations to advise design and implementation of international accords and post-pandemic measures to advance the global Sustainable Development Goals (SDGs).
In her scholarship, Prof. Cordonier Segger analyses integrated legal solutions to critical ecological, economic and social justice challenges of her generation, including global climate change. Her international legal regime implementation research has carried inquiry into comparative and interdisciplinary realms requiring rigorous, deeply collaborative scholarship. She has secured and led many competitively awarded legal research projects and institutions; delivered many prestigious lectures including the 2020-22 Leverhulme Lectures hosted by the University of Cambridge Vice-Chancellor reaching over 9,000 registrants; and chairs key global conferences in her field. Prof. Cordonier Segger's rigorously detailed analysis, including her studies of regulatory and institutional innovations in Canada and the world's poorest and most highly climate-vulnerable countries, has provided crucial contributions to global investigations of the climate and biodiversity emergencies; also to climate law provisions in trade, investment and financial instruments; and to the rights of future generations and indigenous peoples, for which she has won the inaugural HE CG Weeramantry International Justice Award, the Justitia Regnorum Fundamentum Award, and other international awards and honours. In 2020, she was elected Fellow of the United Kingdom's Royal Society of the Arts, and in 2022, a Fellow of the Royal Society of Canada in the Academy of Social Sciences.
As a full professor of international law in the University of Victoria Faculty of Law in Canada, Prof. Cordonier Segger also leads important Canadian studies and dialogues on key SDGs such as climate action. Her purposive research on sustainable development law regimes, while advancing profound underlying inquiries on cooperative approaches to compliance, treaty negotiation and implementation, pilots nuanced interactional theories of legality and legitimacy. These works led to her Executive Secretary appointment for the United Nations Framework Convention on Climate Change (UNFCCC) Climate Law and Governance Initiative partnership, where she has fostered interdisciplinary research collaborations and strengthened capacity of developing country emerging scholars and officials. She also achieved impressive impact as UNFCCC CoP Presidency Senior Legal Advisor, where her expertise shaped the drafting of key provisions in the Paris Agreement. She was one of the first women law professors to be awarded a highly prestigious University of Cambridge senior Leverhulme Trust visiting professorship for world-class research, and is a senior Visiting Professor at Yale Law School. Previously, she served as a full professor of law in the University of Waterloo where she continues an adjunct professor and senior advisor to the Waterloo Climate Initiative (WCI) and fellow of the Balsillie School of International Affairs. She has also served as senior legal expert and head of department for the International Development Law Organisation (IDLO), as a senior advisor to the United Nations, and a senior advisor in the government of Canada ministries of natural resources, and of environment and climate change, among other positions. 
In recognition of her contributions, Prof. Cordonier Segger has been appointed to the boards of several prestigious commissions and foundations, including the IUCN World Commission on Environmental Law and the World Future Council. She adjudicates grants for several countries, councils and foundations; serves as arbitrator of international treaty disputes and senior legal advisor to international treaty bodies such as the UNFCCC COP Presidency; and serves on the juries of leading awards and fellowships including the Climate Law and Governance Global Leadership Awards, the King Mohammed VI Prize for the Climate and Sustainable Development, and the Association of American University Women International Fellowships.
Further info
LinkedIn profile