3 Jun 2022 Working Papers
Forere, Malebakeng
---
Towards foreign direct investment for development in the host state? Revisiting charter cities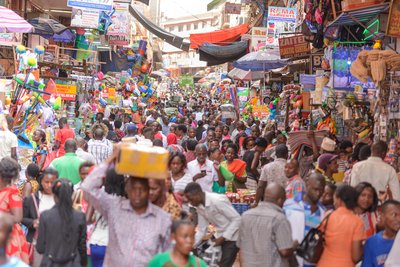 Professor Malebakeng Forere, from the University of the Witwatersrand, and non-resident fellow at the World Trade Institute, writes on Charter Cities and the effects of Foreign Direct Investment (FDI) on urban development in developing and least developed countries.
The phenomenon of population growth, scramble for employment, congestion in cities coupled with underdevelopment has been a cause for concern over the years. Many solutions, such as aid and conclusion of international investment agreements with a view to attract foreign direct investment, have been explored and tried with no real changes.
In recent years, there is a strong movement on charter cities, championed by the former World Bank Chief Economist, Paul Romer. Romer's grand charter city would be developed on a vacant land, offered by the host state, for free, to the developer of the city. The city adopts a constitutive act, spelling out basic rights of the residents and the responsibilities of the city government but then imports functional rules from a developed country/countries being guarantor(s), and the latter ensure(s) enforcement of these rules. 
This paper explores charter cities as a panacea to poverty and underdevelopment in Africa and it lays bare the problematic conceptual issues on charter cities. Thus, it finds that charter cities could be another vehicle facilitating scramble for land in Africa as seen in Madagascar where the idea was explored. In addition, a need for uninhabited land threatens relocations and removals, which have often been forceful and impacts on the socio-economic conditions of communities as witnessed in Lesotho when the highlands water project, serving South Africa with water, began construction. Relocations are not only economically debilitating, they are highly emotive to many Africans based on the past experiences. Further, substituting the host state's control with that of developed nation/s (sponsor/guarantor) can only be regarded as neo-liberal colonialism. Another problem is in relation to freedom to reside in the city, thereby extending free residency to everyone from anywhere in world, compromising sovereignty for the host and not solving employment crisis.
While charter cities can solve poverty and underdevelopment in Africa, these conceptual problems need to be addressed; otherwise, we are facing neoliberal land dispossessions and/grabs.
Towards foreign direct investment for development in the host state? Revisiting charter cities