25 Jan 2011 Reports/ Presentations
Salcedo Pfeiffer, Lisa
---
Labour Market Access in France's Bilateral Migration Agreements: Relaxing ENT through Shortage Occupation Lists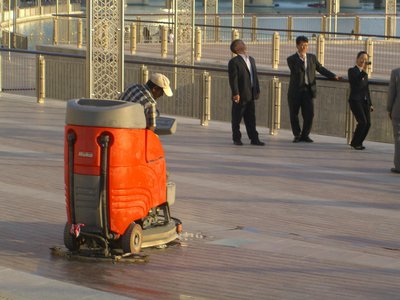 Presentation by Lisa Salcedo Pfeiffer at the IEW Doctoral Workshop, Bern, 25-26 February 2011
In this workshop, doctoral students of Prof. Cottier, Prof. Oesch and Prof. Panizzon had the chance to present parts of their work and discuss them with supervisors and other students.
Lisa Salcedo Pfeiffer's PhD analyses to which extent the new French bilateral migration agreements (BMAs), which are based on the new approach of shared advantages and shared responsibility in migration management, are more the reflection of unbalanced relations of power than real balanced partnerships.
To that end, this PhD has set a list of 'partnership indicators' among which the categories of occupations liberalised within the new BMAs. While the admission of foreign nationals to the French labour market requires labour market tests (LMTs) or economic needs tests (ENTs), the lists of shortage occupations open to nationals of the signatory countries allow not to oppose the labour market situation. According to the 'partnership indicators', the new BMAs appear to be tools to intensify relationships with former colonies and new partners, with a view to optimally compete in the "global hunt for talent" and for readmission quotas.
Labour Market Access in France's Bilateral Migration Agreements: Relaxing ENT through Shortage Occupation Lists
Further info
IEW Doctoral Workshop 2011