31 Oct 2013 Working Papers
---
Three "Bali Deliverables" for more Food Security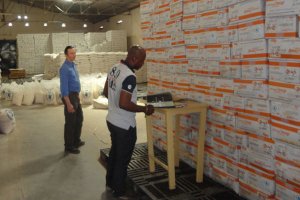 Working Paper 2013/44 by Christian Häberli, World Trade Institute
Abstract
As the clock is ticking for a positive outcome at the Ninth WTO Ministerial Conference to be held in Bali in December 2013, agricultural negotiators are scrambling to find solutions to issues such as tariff-rate quota (TRQ) administration and export competition in order to improve trade flows. The main issue seems to be whether WTO rules applying to public stockpiles in developing countries need to be changed or temporarily suspended as a means to enhance national food security.

This paper is based on a note submitted to the ICTSD-IPC Expert Group "Meeting on Agriculture and Food Security – Policy Options for MC9 and beyond" (Geneva, June 2013). It lists the policy instruments impacting on global, national and (urban and rural) household food security – "The Food Security Tool Box" – and asks which immediate decisions the WTO Ministers might take in this field despite the political difficulties such as continued agro-dumping practices or the "land grab" issue. Three such "deliverables" are outlined: (i) regional and "virtual" food security schemes could be allowed to provide reserves to other countries without violating the obligation to "form an integral part of a food security programme identified in national legislation" (Agreement on Agriculture, Annex II, para 3); (ii) TRQ under-fills could be improved by mandatory enquiries into low fill rate situations; and (iii) World Food Program (WFP) and other non-commercial food purchases could be exempted from export restrictions and prohibitions.

High ambitions for Bali seem to be misplaced. A more realistic yet real progress could restore the dwindling credibility of the WTO as a forum for trade negotiations.