---
Kirthana Ganeson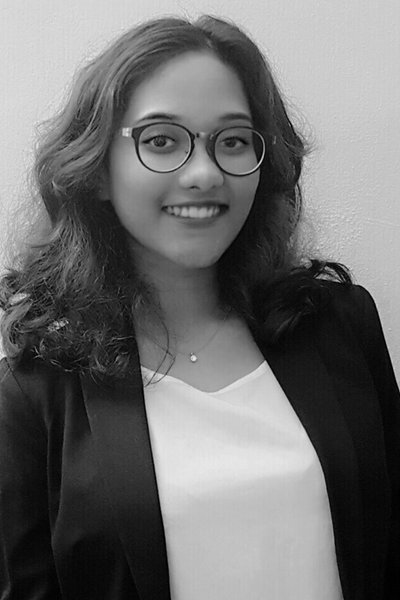 PhD candidate

Kirthana Ganeson is a PhD student at the World Trade Institute, working on the SNF Project on Trade and Democracy (TRADEM) under the supervision of Prof. Manfred Elsig.
She is a Singaporean national, and holds a Bachelor's Degree with Honours in Political Science (with a minor in Philosophy) from the National University of Singapore. Her B.A. thesis, titled 'Hidden Protectionism in the ASEAN Economic Community' used quantitative and statistical analysis on large datasets to show an increase in protectionist measures via non-tariff barriers to circumvent the high standards of the agreement that established near zero tariff levels within the region. She presented this paper at the EU-Asian Perspectives on Trade and Investment Conference in 2019. She was thereafter awarded the Student Research Study Award by Nanyang Technological University in Singapore and pursued a Master's degree in International Political Economy at the Rajaratnam School of International Studies, graduating in 2020.
Kirthana has worked as a research assistant across the fields of economics, sociology and political science. From 2016 to 2020, she worked with Professor Soo Yeon Kim, conducting research on trade and investment for several papers, including a paper assessing the role of business associations in shaping regulatory harmonisation in trade agreements, using the EU-Japan EPA as a case study. Alongside others, she built an original database by coding Technical Barriers to Trade, Investment and Competition in Preferential Trade Agreements (PTAs), as well as Bilateral Investment Treaties (BITs).
Aside from research, Kirthana has delved into both the public and private sectors. She interned at the U.S. ASEAN Business Council, the region's premiere trade association, where she organised and participated in trade missions and events between C-suite American business leaders and ASEAN government officials, as well as drafted advocacy letters to remove regional constraints on trade and investment activities. She has also worked at the Ministry of Finance in Singapore, where she assessed various budgetary and policy proposals of the State and Supreme Courts and international organisations headquartered in Singapore.
Her research interests include trade, the political economy of Asia, development, international trade players, critical economic theory and economic inequality.