23 May 2023 Books/ Book Chapters
Polanco, Rodrigo
---
EU Investment Policy: Regional Convergence or International Standards?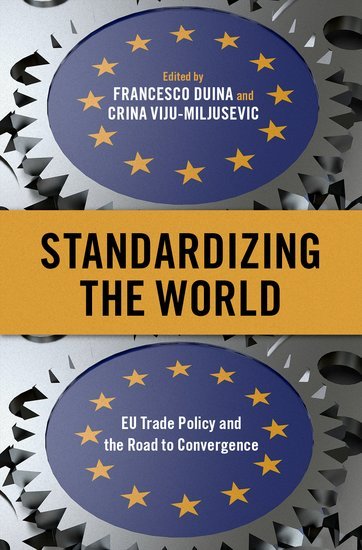 New publication by Dr Rodrigo Polanco, WTI's Academic Coordinator, Senior Researcher and Lecturer, part of the volume "Standardising the World. EU Trade Policy and the Road to Convergence" edited by Francesco Duina and Crina Viju-Miljusevic.
Abstract
Investment treaties were born in Europe, and a 'European imprint' is easily recognizable in the investment policy world. European countries have concluded the largest number of bilateral investment treaties (BITs) compared to other regions. At the same time, the majority of claimants and arbitrators in investor-state dispute settlement come from Europe. Yet, the regulation of foreign investments at the European level has been characterized by fragmentation. Although similar, European BITs have several differences, and a complex division of investment competences exists between the Member States and the European Union (EU). After the entry into force of the Treaty of Lisbon, the transfer of exclusive competence for foreign direct investment to the EU changed the investment treaty practice of the Union and its Member States. This chapter traces the evolution of the most relevant investment provisions included in the trade and investment agreements concluded by the EU. It examines whether this new investment policy has created convergence for the EU and its Member States and whether EU international investment agreements have influenced investment treaty-making in other regions of the World.
Author: Dr. Rodrigo Polanco
EU Investment Policy: Regional Convergence or International Standards?
Further info
About the book
Download or consult a pre-print version of the chapter