30 Jun 2023 Books/ Book Chapters
Fornalé, Elisa
---
Women's Empowerment and Its Limits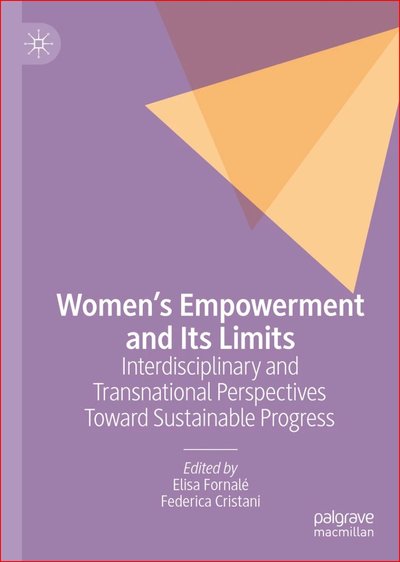 Edited by WTI's Professor Elisa Fornalé, this book integrates interdisciplinary insights from across Sociology, Gender Studies, Law, Politics and Economics. It provides unique insights on gender in the context of climate change and data equity. It blends theory with real-world case studies and demonstrates practical implications.
Bringing together a range of scholarship, this edited volume investigates the limits and boundaries of women's empowerment toward shaping sustainability by unpacking power relationships that affect women's inclusive citizenship; analyzing concrete examples of limits across different regions; and exploring the rise of new technological innovations that may (or may not) contribute to dissolve those limits.
Chapters focus on different dimensions related disempowerment (such as historical, cultural, socio-economic, and normative) to frame a new understanding of how achieving equality around the world. Integrating transnational and interdisciplinary perspectives at domestic and international levels, this book looks at ways to provide new opportunities for removing invisible and visible barriers to ensure gender parity and to make sustainable change irreversible.
This book will be of interest to scholars, students, and policymakers across Law, Sociology, Gender Studies, Politics, and Economics.