27 Feb 2013 Books/ Book Chapters
Sieber-Gasser, Charlotte
---
Legal Aspects of Sino-African Tied Aid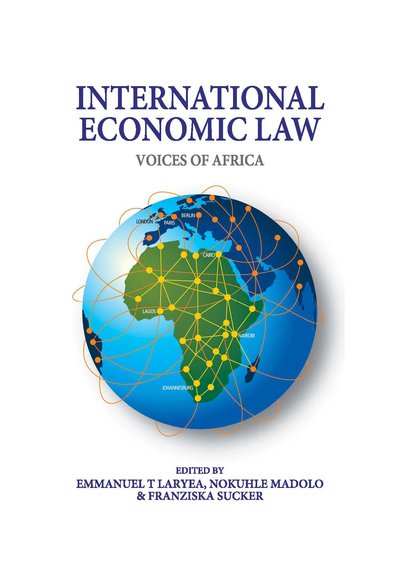 Article by Charlotte Sieber-Gasser in Emmanuel T. Laryea, Nokuhle Madolo, and Franziska Sucker (eds.), International Economic Law: Voices of Africa, SiberInk, Cape Town, 2012, pp. 110-130.
The recent publication "International Economic Law: The Voices of Africa" contributes to taking Africa from the edge to the centre of global economy by engaging African voices into policy discussions on the global political economy. The nature and content of international economic law, and its understanding and use by stakeholders on, and for, the African continent, are critical to harnessing the available resources for sustained growth and development. This book discusses cross-border trade, investment and development in Africa.
Charlotte Sieber-Gasser wrote chapter six on Sino-African tied aid regimes. She examines the legal framework for the so-called 'Angola-Model', which describes the currently preferred regime for Sino-African investments. While tied aid has recently been widely abandoned by the traditional lenders, China still believes in the concept and develops its own version of tying aid to African economies. With the Angola-Model, China is touching among others upon WTO-regulation on competition by gaining de facto preferential market access through tied aid regimes.
Further info
Buy Book