1 Apr 2013 Books/ Book Chapters
Häberli, Christian
---
God, the WTO – and hunger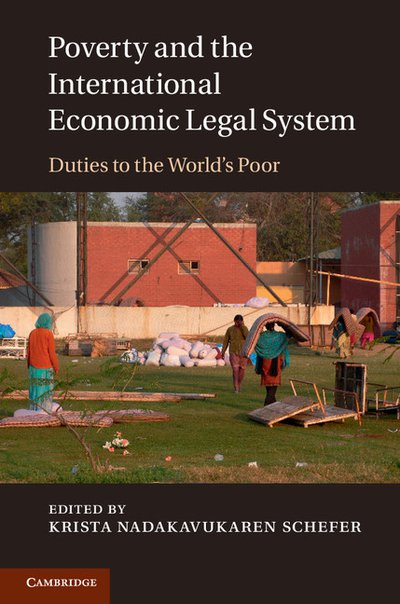 Book chapter by Christian Häberli in Krista Nadakavukaren Schefer (ed.), Poverty and the International Economic Legal System, Cambridge University Press, 2013, pp.79-106.

Abstract


Considering that endemic hunger is a consequence of poverty, and that food is arguably the most basic of all human needs, this book chapter shows one of the more prominent examples of rules and policy fragmentation but also one of the most blatant global governance problems.
The three monotheistic religions Judaism, Christians and Islam are surprisingly unanimous about God's prescriptions on hunger or, put theologically, on what can be said, or should be said, about the interpretations and traditions which, taken together, form the respective and differentiated traditions, identities and views of these beliefs on how to deal with poverty and hunger. A clear social ethos, in the form of global needs satisfaction, runs through both Jewish and Christian texts, and the Qur'an (Zakat). It confirms the value inversion between the world of the mighty and that of the hungry. The message is clear: because salvation is available only through the grace of God, those who have must give to those who have not. This is not charity: it is an inversion of values which can not be addressed by spending 0.7% of your GDP on ODA, and the implication of this sense of redistributive justice is that social offenders will be subject to the Last Judgement. Interestingly, these religious scriptures found their way directly into the human rights treaties adopted by the United Nations and ratified by the parliaments, as a legal base for the duty to protect, to respect and to remedy. On the other side the contradiction with international trade law is all the more flagrant, and it has a direct bearing on poverty: systematic surplus food dumping is still allowed under WTO rules, despite the declared objective 'to establish a fair and market-oriented agricultural trading system'.
A way forward would be a kind of 'bottom up' approach by focusing on extreme cases of food insecurity caused by food dumping, or by export restrictions where a direct effect of food insecurity in other countries can be established. Also, international financing institutions need to review their policies and lending priorities. The same goes for the bilateral investment treaties and a possible 'public interest' clause, at least in respect of agricultural land acquisitions in vulnerable countries. The bottom line is this: WTO rules cannot entail a right to violate other, equally binding treaty obligations when its membership as a whole claims to contribute to the Millennium Development Goals and pledges to eradicate extreme poverty and hunger.
Further info
Buy Book