27 May 2013 Journal Articles
Bernauer, Thomas , Sattler, Thomas , Spilker, Gabriele
---
Does WTO Dispute Settlement Enforce or Inform?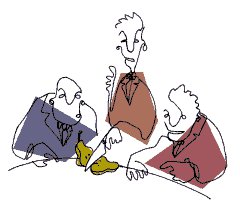 Thomas Sattler, Gabi Spilker, Thomas Bernauer in: British Journal of Political Science, 2013.
Whereas some researchers emphasize how World Trade Organization (WTO) dispute settlement reduces complexity and clarifies legislation, others argue that dispute rulings promote co-operation by providing an enforcement mechanism. This article identifies empirical implications from these distinct arguments and tests them on WTO disputes from 1995 to 2006. The study's analytical approach combines a three-step coding of dispute escalation with a strategic bargaining model and statistical backwards induction to account for governments' forward-looking behavior. It finds strong support for the argument that WTO dispute settlement primarily serves as an enforcement device. It finds much less support for the argument that dispute settlement reduces complexity and clarifies trade law. These results suggest that the role of WTO dispute settlement in generating information on acceptable trade policy standards is less relevant than proponents of the complexity argument tend to assume.