12 May 2015 Working Papers
de Sépibus, Joëlle , Holzer, Kateryna , Polanco, Rodrigo
---
TTIP and Climate Change – How real are Race to the Bottom Concerns?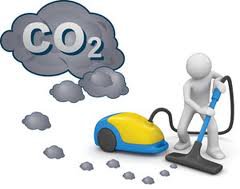 In the summer of 2013, the European Union (EU) and the United States (US) launched negotiations for the conclusion of a bilateral free trade agreement, the Transatlantic Trade and Investment Partnership (TTIP). There has been no information so far as to whether the parties to TTIP (Parties) are discussing the inclusion in the agreement of provisions specifically related to climate change.
Abstract
This paper examines concerns about the impact that TTIP could have on existing and future climate policies and laws from the inclusion of provisions on investment protection including investor-to-State dispute settlement (ISDS), the reduction of non-tariff barriers and the introduction of rules for trade in energy and raw materials. It argues that from an environmental perspective, ISDS should not necessarily be seen as a regime that goes against the defence of the environment or prevention of climate change. Although it might be used to challenge policies of an EU home State that increase levels of environmental protection, it can also be used to contest changes in an EU home State's environmental policies that would reduce the protection of the environment, if foreign investment is affected. To a large extent, this also holds true for other areas of TTIP negotiations. While the achievement of a balance between rules that promote trade and those that maintain policy space for governments to respond to environmental concerns has to be closely monitored, benefits for climate could be seized from harmonisation of carbon laws at the level of the strictest regulations of two parties, provisions that promote trade in low carbon technologies and renewable energy and bilateral cooperation on climate change.
TTIP and Climate Change – How real are Race to the Bottom Concerns?