29 Mar 2011 Books/ Book Chapters
Losada, Rosa Maria , Panizzon, Marion
---
Swiss Migration Partnerships: A Paradigm Shift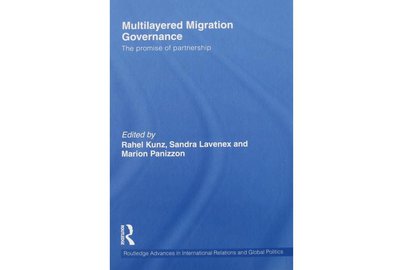 Chapter by Odile Rittener, Rosa Maria Losada, Laurent Perriard and Stefano Toscano in: Rahel Kunz, Sandra Lavenex, Marion Panizzon (eds.), Multilayered Migration Governance: The Promise of Partnership, Routledge, 2011, pp.249-264.
Introduction
In 2008, Switzerland incorporated into its legal framework the innovative instrument of Migration Partnerships (MPs). Currently, Switzerland is in the process of establishing MPs with Bosnia and Herzegovina, Serbia, Kosovo and Nigeria.
The purpose of this chapter is to demonstrate that MPs, which emerged from a process initiated some years ago, represent a fundamental change in thinking on migration policy in Switzerland - a paradigm shift in terms of both quality and scope of cooperation. To do so, the chapter first sets out the reasons why this instrument has been developed, what a Swiss Migration Partnership is and how it works. It then focuses on the first steps taken in the implementation phase and explores some challenges and opportunities linked to the concept of MPs and its implementation.